Who we are ...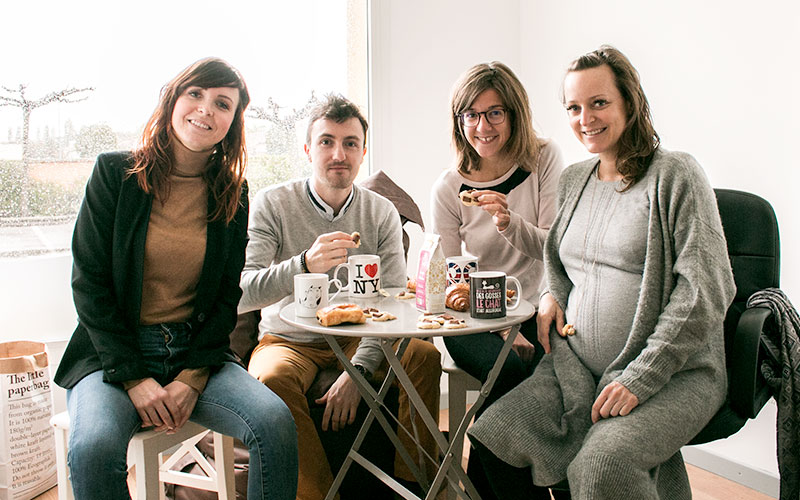 Le Petit Bola is an adventure which started 2 years ago, in 2016, on our appartment' living room table, in Valence (France). We wanted to developp a brand with products with sense and a need to change our life literally.
A morning of spring 2016, we discovered this little jewellery such symbolic, the harmony ball. We felt in love with it and we had our idea : create our own harmony balls. By combining our forces, marketing and artistic management, we imagined and drew our first pregnancy necklace.
A first version of our website was online quickly with few designs and a lot of ideas in mind.
Success is immediate and the living room table became too small. We invest the second bedroom and transform it into a workshop. From this moment on and during one year, the all apartment became our workshop... The orders are more and more important and our social community grow every day.
This is when Le Petit Bola was really born !
In 2018 and 1500 hamony balls later, we decided to have our own office, as professional ! Icing on the cake, Sandra and Sigolène join the team and make the brand to spread out in France, but also worldwide !
Today, Le Petit Bola is 4 persons working with passion, tens of orders sent every day, a blogosphere who follow us carefuly in our social networks and mostly YOU, our dearest customers who spoil us by buying our lovely hamony balls !
Welcome to Le Petit Bola, Welcome home !