100 baby shower gift ideas
You are invited to a baby shower but have absolutely no gift idea for the future mom ? Do not panic, this guide below is made for you. We've been looking for original, fun and lovely ideas for baby shower, but also gift ideas for the baby, regarding the sex if it is already known. Anyway, here are ideas to make anyone happy.
Just a reminder :
A baby shower, or prenatal party, is a party organised to honour the mom to be and her baby before the birth.
The idea is to take some time with friends, playing little games, guessing games … and so on, always around the pregnancy theme.
If the future mom has a baby wish list, before looking for something you won't be sure about, have a look on it and you might find a good idea.
Baby shower gifts for mom to be
During the pregnancy, gifts and presents are often offered for the baby, but in a baby shower, this is the future mom who is celebrated. Following, you will find a list of original presents to be offered to the pregnant woman to spoil her.
Harmony ball
Harmony ball is an elegant and original present to be offered to a pregnant woman. This is a gift for her in the first place, but it will benefits to the baby during the pregnancy and after his birth too. It is not very well known Europe yet; this jewel enhances the mom baby bump though, and creates a close link with the unborn child. It will soon become a must have, a perfect gift to be offered to a pregnant woman.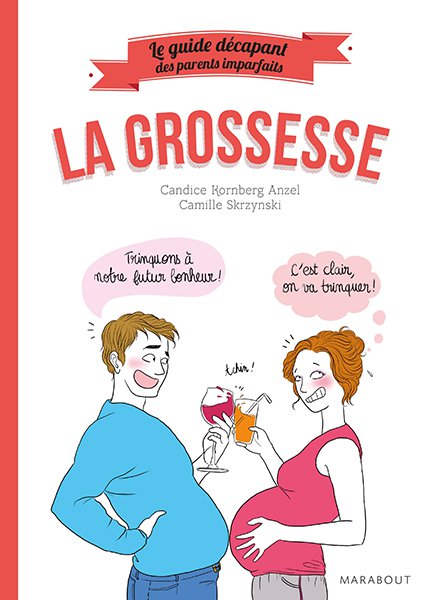 Pregnancy book – Book recording the sound of the baby – "My first time" book
Our best memories with our baby are often something that we want to keep close as long as possible. This is why a pregnancy book, or a "My first time" book is a perfect gift to please the parents as it allows to keep pictures of all big moments of the baby's first times. The recording book goes even further as thanks to it you can record your baby's sound.
His first words, laugh … it really is a beautiful gift that the parents will keep during a long time, and that the child will discover later.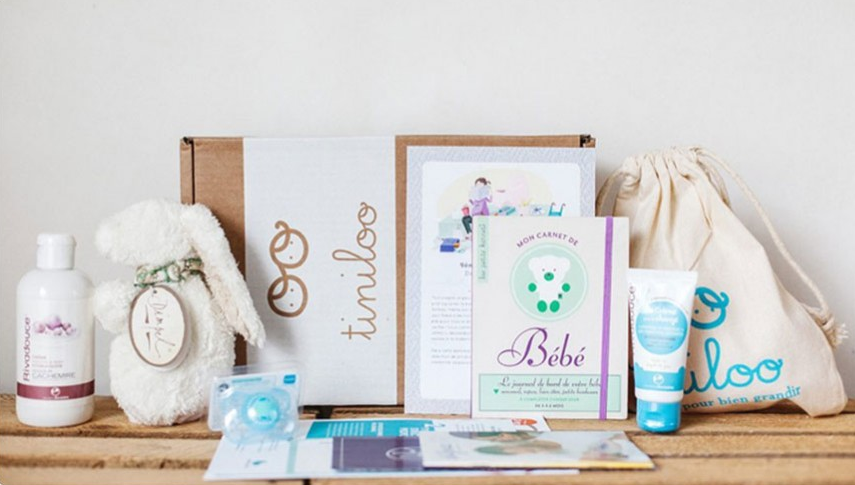 Maternity/pregnancy Box
A pregnancy box is a gift that will surely please the future mom. She will discover inside so many surprises in relation to her pregnancy. Beauty box if she is coquette, food box for the food lovers, decoration for the passionate, outfits for the fashion addict mums… you can find a box for any profile, your job is to find the most suitable one. You will find our own selection in our special boxes post. You can decide to buy for one box, or to subscribe for it, so that she will receive it directly by post for several months.
List of pregnancy box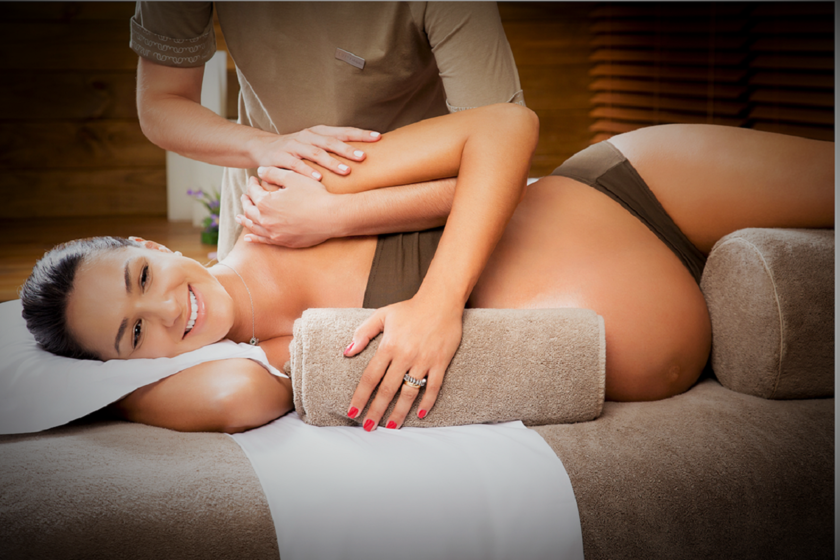 Massage for pregnant woman
Pregnancy is this unique moment when our body changes in so many different ways. It is then essential that the mom to be takes good care of herself; a massage is a way to offer wellness and relaxation. This will be a real cocooning moment for her and her baby, which she will appreciate. When choosing the institute, you have to check that it is suitable for expectant women, and that the products used are natural.
Offering a massage is a nice gesture, which will please her, she will have the opportunity to take a break and relax.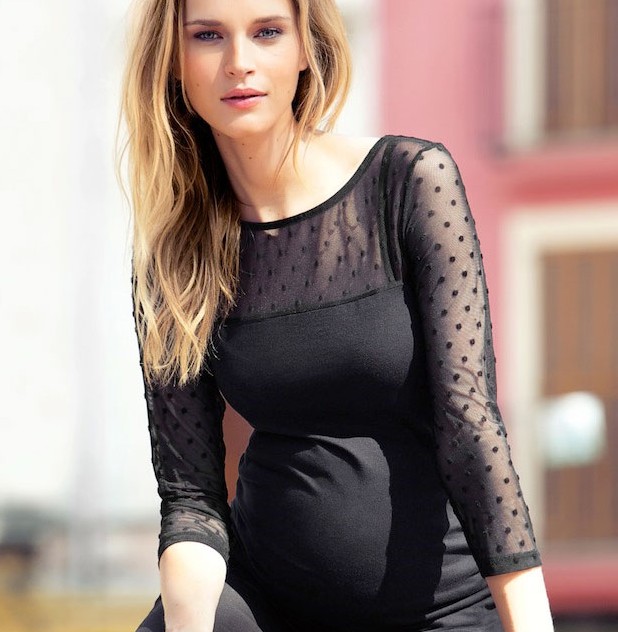 Maternity clothes
The dressing of a pregnant woman is really a whole story. Maternity clothes will please all stylish future moms who love to dress up. You might choose comfortable clothes for cocooning days, or posh ones to go out. You will find on the web different brands that create clothes to underline the expectant woman body. You are hesitating or don't know which size to choose? Then pick a coupon so that she can enjoy herself during a shopping session.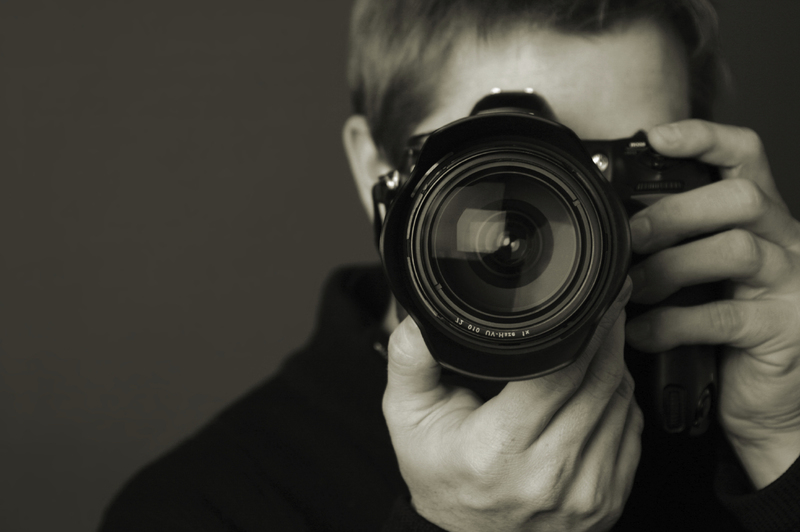 Pregnancy shooting
Here is a gift idea that will surely please the future mom: a shooting to highlight and remember her lovely body during her pregnancy. These portraits taken during the shooting will be part of the baby's history, his origins… Nice souvenirs that can be kept in a photo album and that the parents could discover again years later. They might take time then to show their child this album and share good memories with him. A professional photographer will manage to make the mom feel good, and to take lovely shoots of her being pregnant.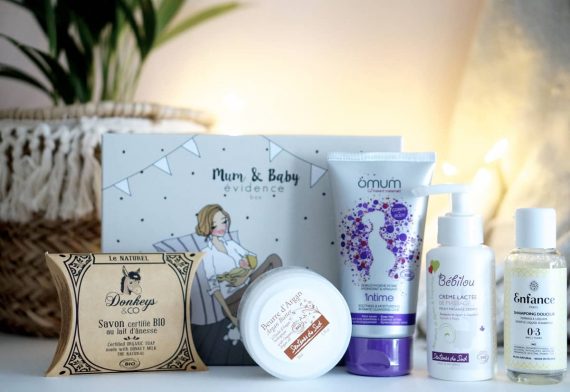 Pregnancy beauty products
Beauty products are definitely good friends for women, and that is even truer when they are expecting, it is important to avoid some chemical components. This gift will particularly suit to those who love to take care of them. Natural products are recommended of course, you can choose a mask, moisturising body milk, or even a facial skincare. Another idea is to choose products especially adapted for expectant women who are more likely suffering of heavy legs, dry skin or stretch marks. But the clue is definitely to think of her, and what would please her.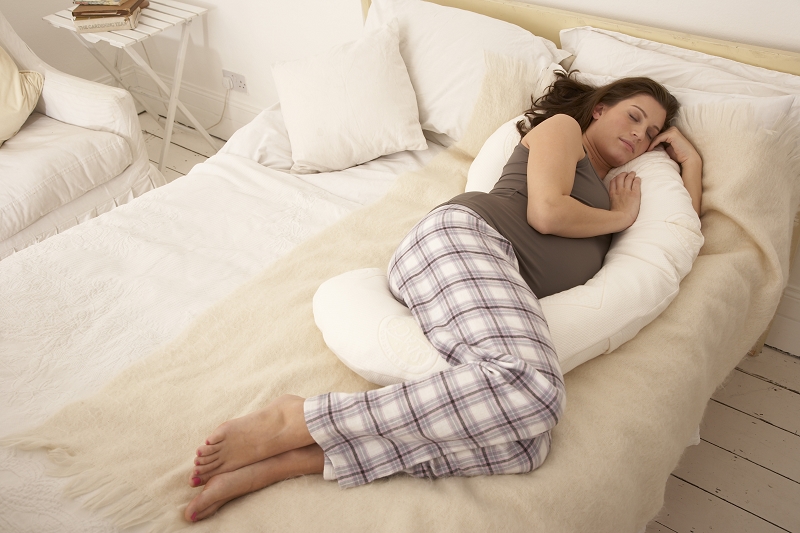 Maternity Pillow
A maternity pillow is the one gift you won't think about, and yet makes miracles (and happy moms!). Month after month the baby bump is bigger and bigger and avoid the future mom to sleep good, or find a good position to rest. This pillow is like a pregnancy best friend; it will give comfort and beautiful nights of sleep. What we are certain about is that the future mom will be so grateful for this present; because when you try it you cannot do without it any longer. Last but not least, the pillow can be used after the birth to feed the baby or just lie him down.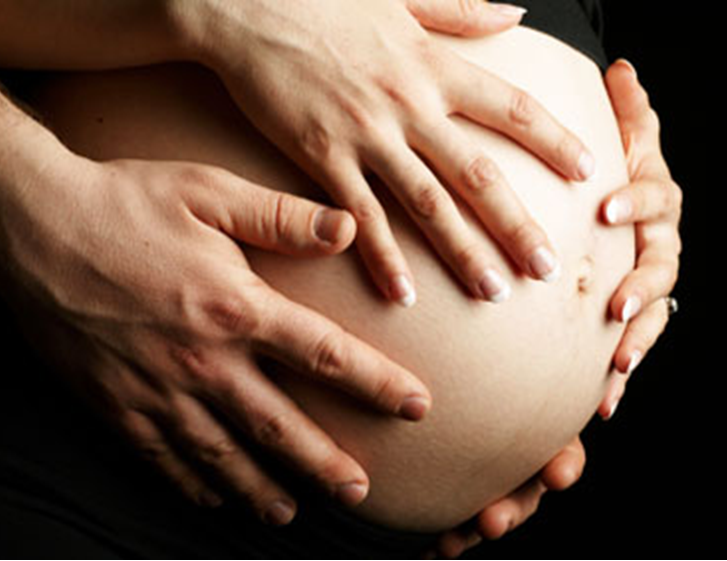 Haptonomy session
We all want to offer emotional presents, one that will make beautiful souvenirs to the future parents. Haptonomy is a nice way to create a bound with your baby in utero touching him; it is also a beautiful way to involve the father during the pregnancy. It is possible to start from the 4th month, and it is also possible to do several sessions. It will certainly be moment full of emotion that both the father and the mother won't forget. A meaningful and emotional gift.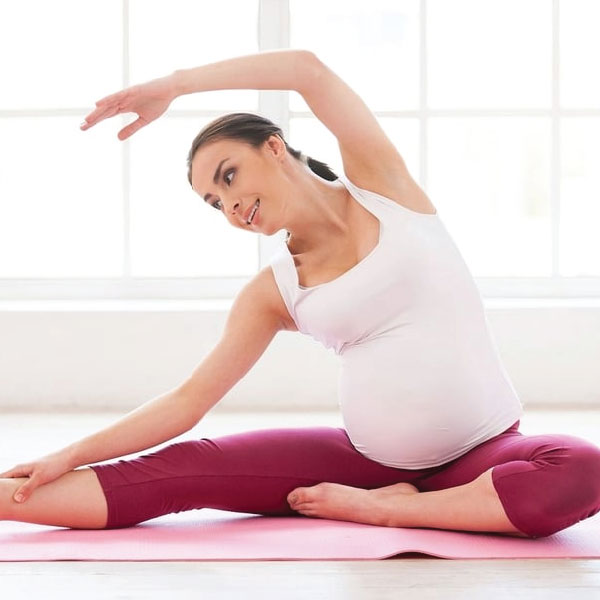 Spa or thalasso
If you are looking for a present that will blow her mind, a Spa session or even a thalasso stay is the best. You can even ask several friends to join you and offer a short break to the future parents. This will be a relaxing stay that will benefit them and will be so appreciated by the mom to be. A perfect gift to spoil her. Check activities and care she will be able to do first, when your choice of institute is made, because steam bath and Jacuzzis are not recommended for pregnant women. Prepare a nice envelope with a voucher inside or buy a little gift in relation with the theme to surprise her.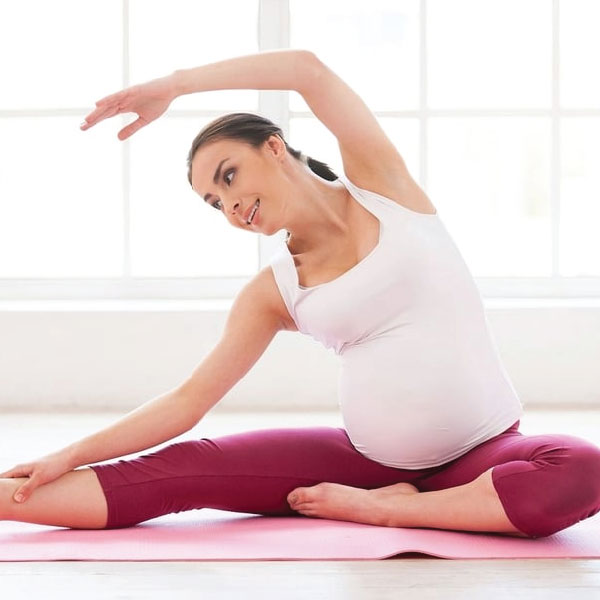 Diaper bag
The diaper bag will always be a good idea as it is essential. As soon as the new mom will have to go out, for a walk or to go to the doctor for instance, she will have to bring so many things with her. This is why the diaper bag, thanks to its numerous pockets, is the best tool to organise efficiently and in the mean time to keep everything close to your hands. However, new brands create very trendy diaper bags that might even charm the purses' addicts. Useful and posh, the diaper bag will certainly satisfy the mom to be.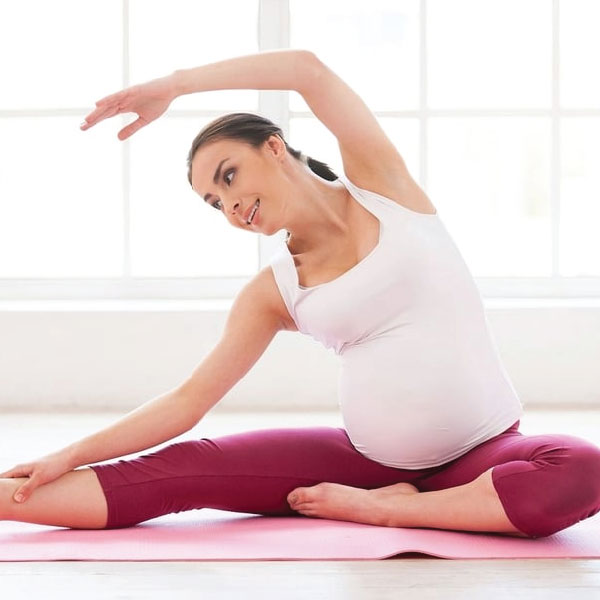 Baby carrier
The baby shower could also be the occasion to offer presents that will be useful to the future parents in their new lifestyle. The baby carrier is a must have when you have a baby. It will actually benefit to the whole family: it is good for the body; it helps creating a close connection between the parents and their baby. It is a careful and useful gift. However, it allows the parents to stay close to their baby while continuing their own activities: the greatest baby shower gift. Before choosing your model, think about the security norms, and never hesitate to compare different models.
Baby shower gift for a girl
You are invited to a friend's baby shower, and you know that she is pregnant with a girl. You want to spoil this little princess; therefore this is a list of very nice baby shower gifts for a little girl.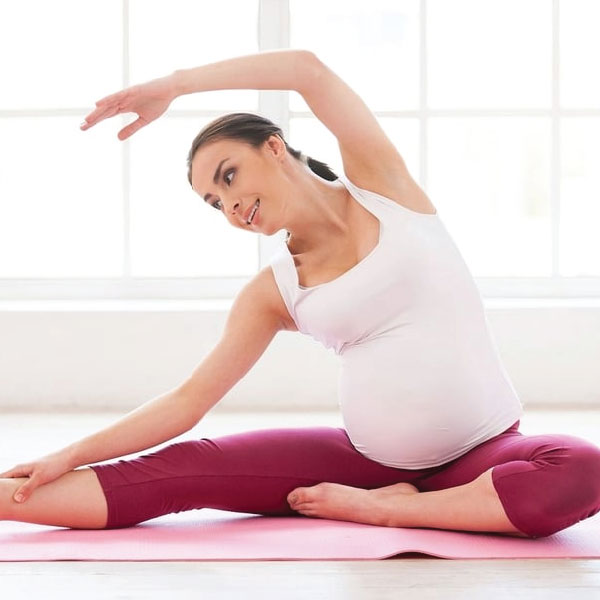 Girl clothes
Girl clothes will always be the best present because you have to admit that the collections are the cutest. You can offer a nice little dress, or even just a sweet top, then imagine the baby girl wearing it. It is surely a nice way to spoil both the baby and her parents. And let's recognize that as baby's parents, you never have enough outfits. Nonetheless, you can find customised clothes, such as bodysuits. And if you want to spoil the parents too, you can find matching outfits for mom and daughter, or dad and son. Crush guaranteed!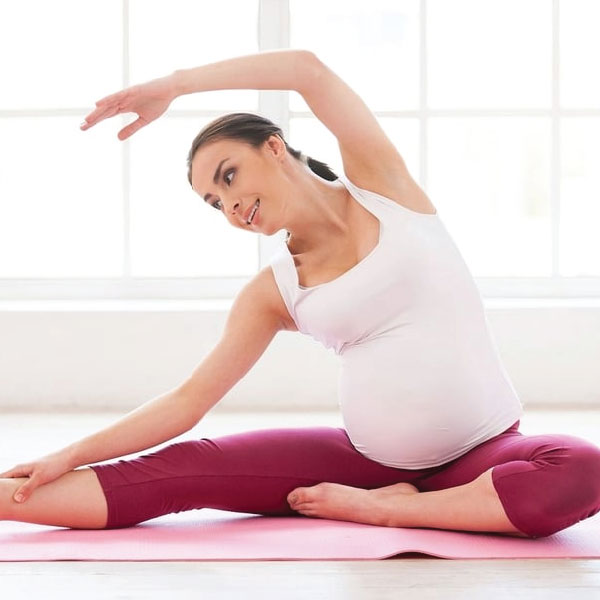 Babywearing wrap
Future parents more and more like the babywearing wraps as it is useful, and as it lets the arms free. Then, parents can stay close to their baby while doing something else. For a walk for instance, it is very much appreciable. This scarf will permits to reinforce the link between parents and their baby, and the benefits are known to be numerous: safety feeling, comfort, closeness, tonicity … you will find plenty of lovely models to please the parents.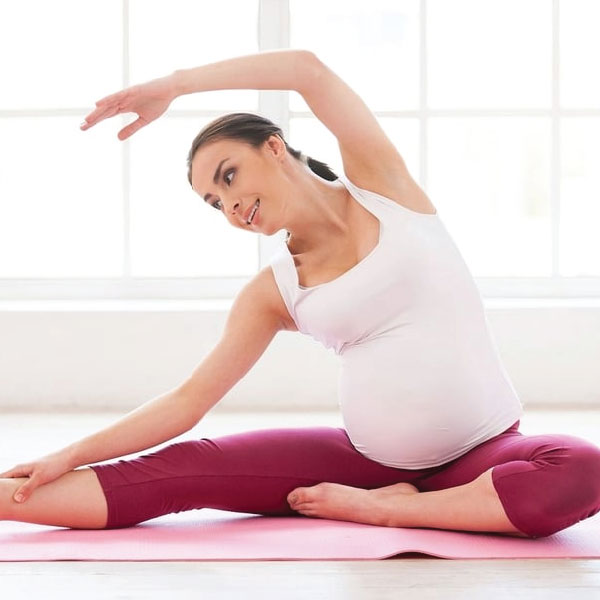 Educational baby toys
Educational baby toys are always a good idea, they will permits the little girls to grow up playing: reflexion, motricity… these games are so helpful to stimulate the baby's progresses. You will find so many different games, to please everyone. We have a crush on the wood games, as the parents generally love them. Recording books, or books to be touched are also a very good choice, the kids love it, and it is a nice way to start a little reading time at night.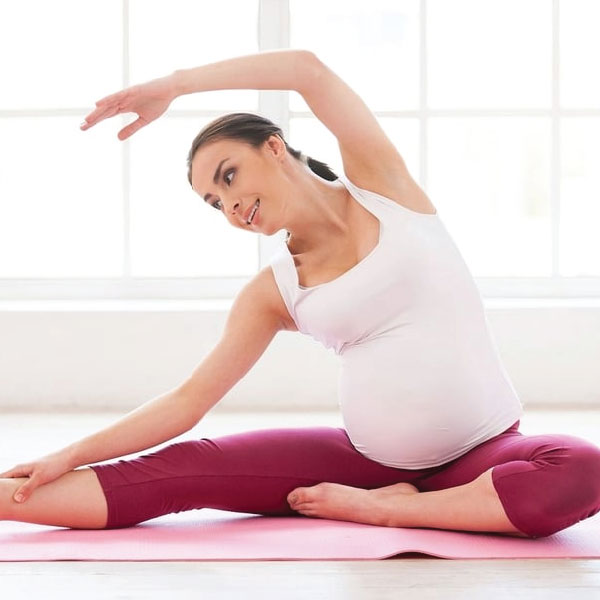 Hair accessories
One of the nice things of being a little girl's parents is that you will have the opportunity to try so many hairstyles. Hair accessories then, will delight the parents: customised, with draws, trendy … this kind of presents always please. Hairpins for instance are good friend to a parent who is trying to keep his daughter's hair away from her eyes. You can also have a look on the headbands with flowers, sparkling… It is a present that will always be helpful.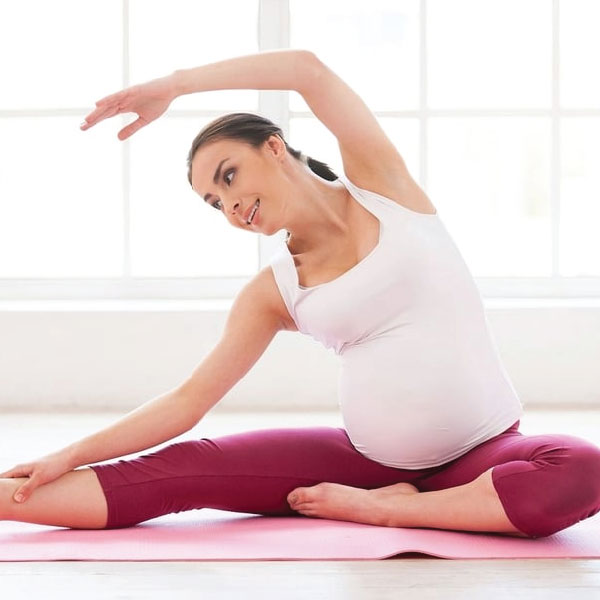 Baby-swimming classes
It is a super idea to offer baby-swimming classes, because it is an excellent way to spend some valuable time with a baby. These lessons are important to make the baby used to water and not afraid of it then, and it is also a way to develop in a new environment. Parents generally love these lessons, as it is the occasion to discover new reactions from their baby. It strengthens links and gives a safety and well-being feeling to the infant. This is gift that will be loved by everyone and will create good memories.
Baby shower gift for a boy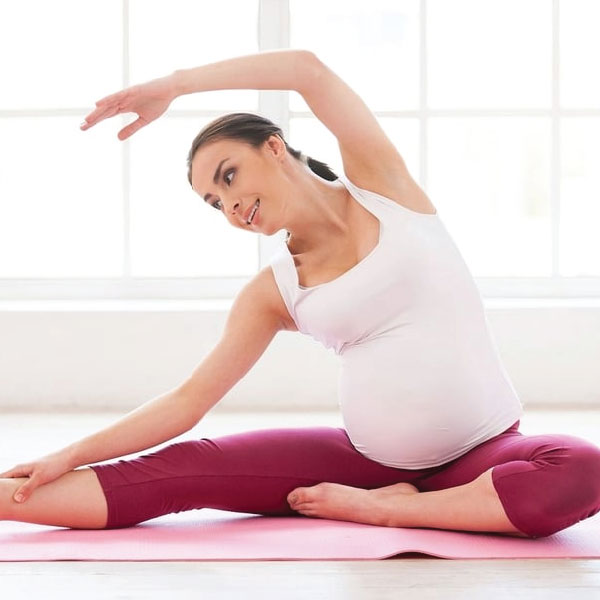 Boy's clothes
This is certainly a present that anyone will always appreciate. Boy's clothes will always please the parents. A lovely bodysuit, delicate little shoes, or sweater to keep the baby warm the whole winter… you can never get enough of it. Especially for a baby, when you know how often you need to change him. If you want to please the parents even more, pick matching outfits for dad and son, the mum will surely love this kind of present.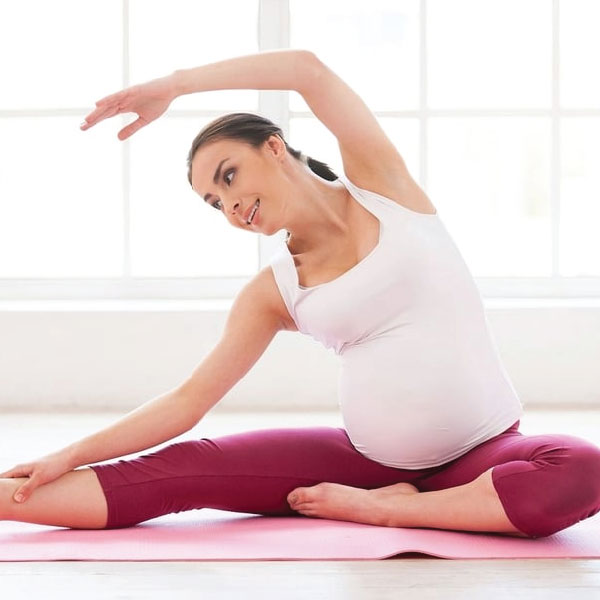 A dummy
This is a good mini-price gift, always useful though. Dummy is the parents' best associate to calm down their child. You can find plenty of them: colours, animals, cartoons… You can also pick an original one with moustache, a humoristic one that will make the parents smile. The best idea is to buy several so the parents won't have to look for them, in any place they will be.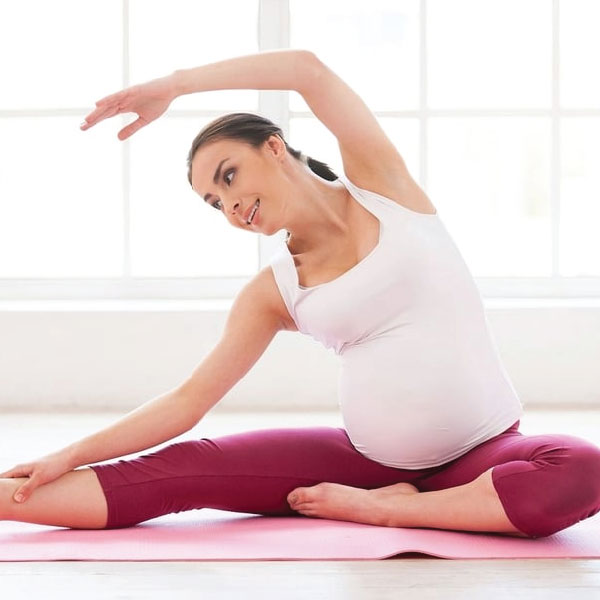 Blankie and stuffed animal
What could we possibly do without a blankie or stuffed animal? Not much, actually this is a real mess everytime we forget it somewhere. Therefore, a beautiful blankie is the perfect gift as the baby will keep it with him everywhere. A character or an animal, it will be his first best friend. But if you want to be farsighted buy two of them, the parents will thank you to avoid them a run in panic to find the exact same one.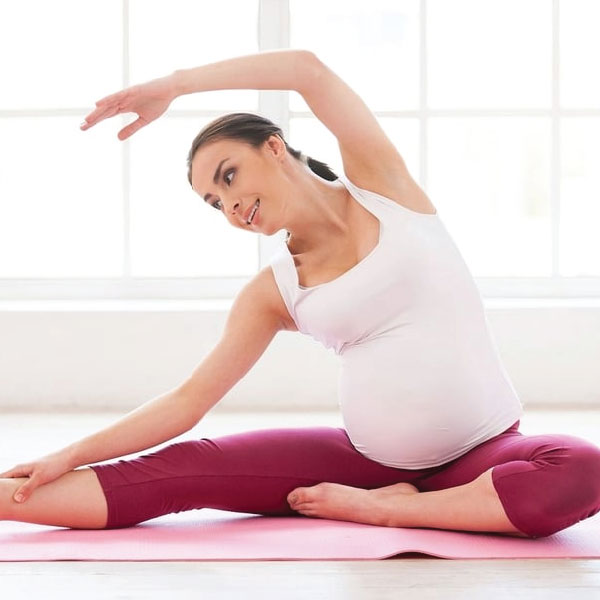 A mobile to be fixed on a cradle
One of the most important moments when you are expecting is the future bedroom decoration. A mobile that you will place on the cradle is then a perfect idea, especially because the baby will experience it everyday. A model with nice patterns, making a little music, will rock the baby before he gets to sleep. It is better to know the parents tastes first, then you can go shopping and find the good one to touch their heart.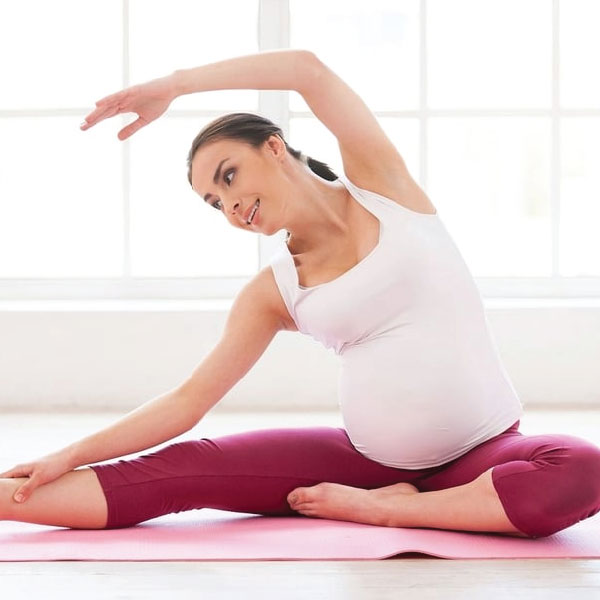 A lovely poster "this bedroom is" or with a personalised word
This is another idea to customise the baby boy's bedroom: a beautiful poster. If you already know the baby's name you can personalise your poster with it. This is definitely a nice gesture that will touch the parents and decorate the bedroom in a lovely way. You will find plenty of them, different models and colours on Internet, all you have to do is making a choice, and why not buying a frame.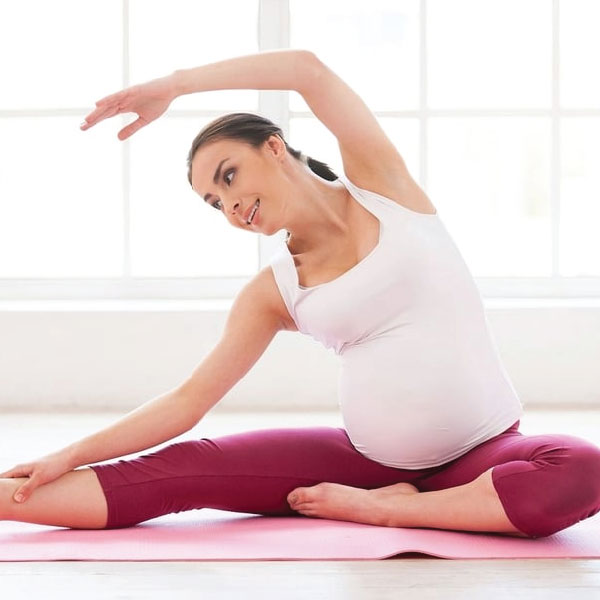 A lovely night-light
Loving item of our childhood, the night-light is a must have in our babies' bedroom. It will stay with the little boy during years, especially when he will ask not to stay alone in his room or when he will be afraid of the dark. You can find simple ones or others with draws shown on the wall. Whatever the kind you will pick, the parents will love your attention. Your gift idea will be surely appreciated.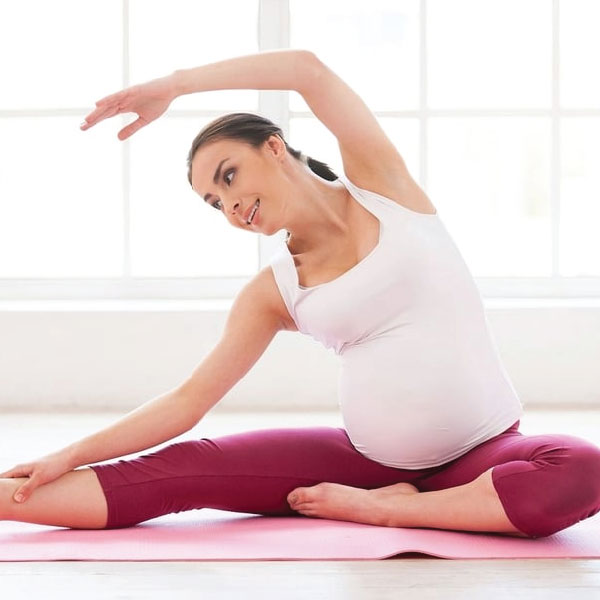 All kinds of lamps with soft light
Lights in a baby's bedroom are important. They will bring a charming touch, but they can also be important to rock the baby during his first years. They will bring softness, and will allow him to get to sleep quietly. Parents love this kind of presents; therefore do not hesitate to look for it in different shops or on the Internet.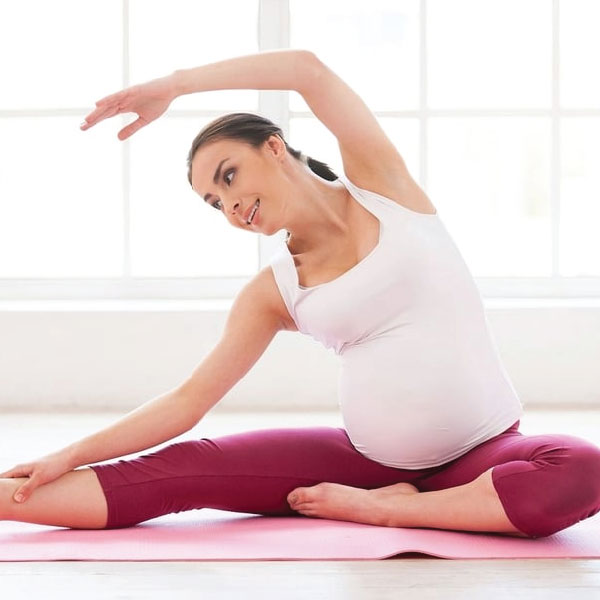 Bedroom light string
We have so many ideas when it comes to the baby's bedroom decoration. Trend is lately to the light string, and to be honest it is quite adorable. It brings a soft and nice light to the room, but it is also a good way to decorate a wall or furniture. Parents will adore it. The good thing is that you can find customised ones, meaning ones you can pick the colours. So, just try to know more about the bedroom's colours, and go for it.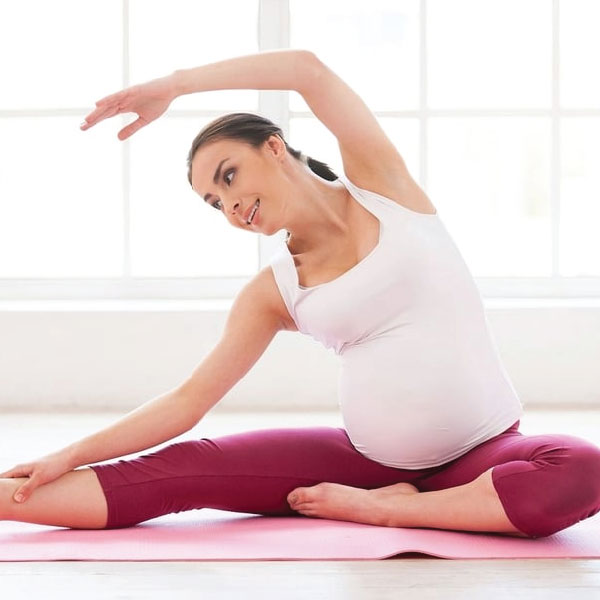 Wood games
Games are the parents' favourite presents, especially because you can't get enough of them. We kind of love the wood ones, usually with vintage design, which delight the parents. You will find some for any age, you can also find some designed to help the baby in his maturity development: wood letters, puzzles, wood train, you will have so many choices.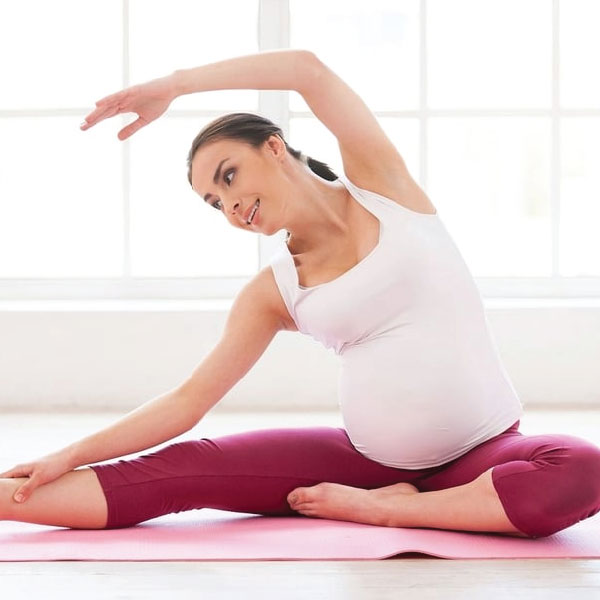 Activity mat
Here is a good gift idea: activity mat! This present help the baby in its body development, but also in his brain development thanks to the colours, forms… It is a must have for the parents, especially because the baby understand from his 6th week that what he does has repercussions on the stuffs around him, the games… A nice gift that will helps the baby growth while having him play close to his parents' attention. It could be placed on a playpen.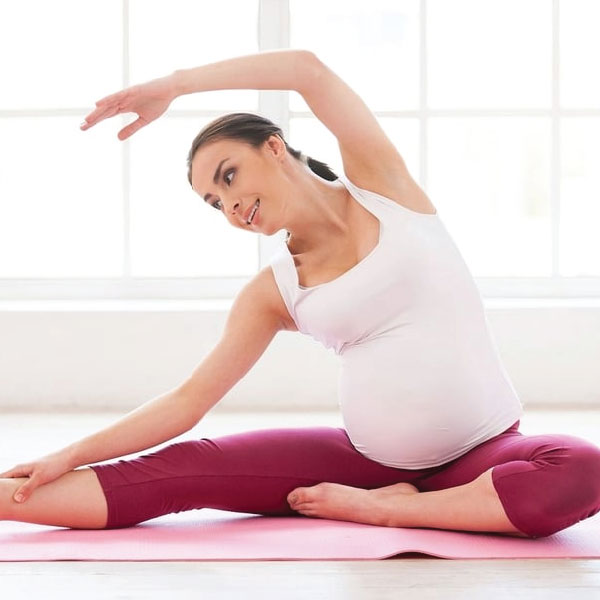 A rock chair or a pillow
The baby rock chair is a must have nowadays because it will brings indispensable comfort to the baby. The rock chair helps the baby to seat in a comfortable way and look for the environment around him. They are quite curious at that time; this is why the rock chair is right, because it is open to the world. You can pick one in wood, with a modern design that will suits in the living room, but you can also find one appropriate for the bath.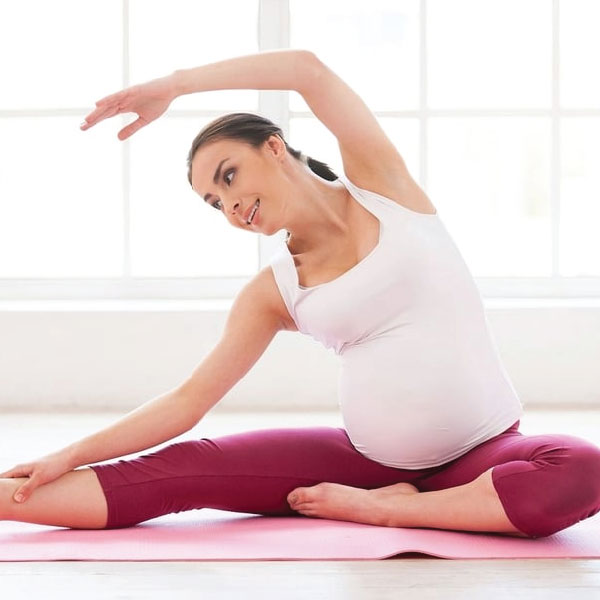 My first months" or "my first times" cards
You may have seen it on Instagram, "My first times/months" cards seduce more and more mothers. They take pictures of their baby's growth month after month with cards indicating the relevant month. You can offer her those cards, which will give her plenty of idea to take picture of her newborn. This will create a moment of complicity, but also a lovely souvenir to be kept in a photo album. An original present to please the future mom and the future dad. They will may be send the pictures to their families to share with them those moments of happiness during the baby first year.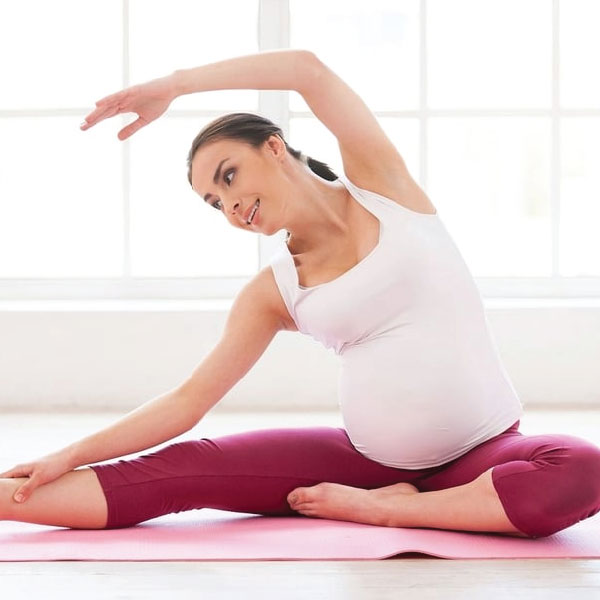 Rattle
It might be hard to find games idea for a newborn. The choices are not so many for a baby in its first year. But if we have one suggestion, this is certainly a rattle. It will be a good companion to play and growth during his first 12 months. You will find plenty of different models, with animals, some of them make noises to stimulate hearing development. Our favourite is a wood model, with a sweet vintage design.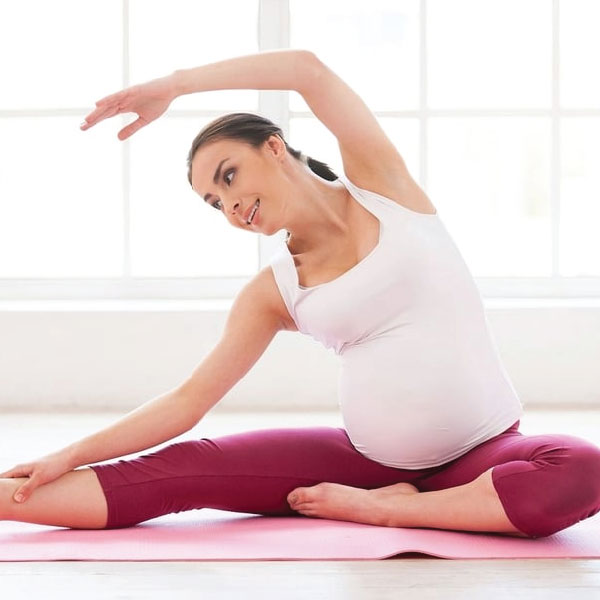 Skincare products
You wish to offer something that will be useful daily? Skincare products are certainly a good idea though. The baby's skin is very much sensitive; therefore it is important to have products to protect it, such as cream, body milk or face cream. Take good care to the body milk composition, particularly if the parents fancy natural products. Packages with all skincare products exist that you may choose.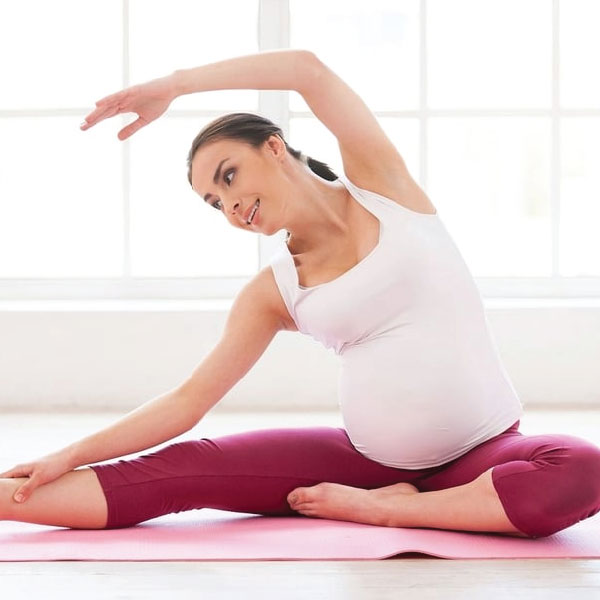 Bath products
The bath is an important moment in the baby's day. Of course it is hygienic, but it also is a moment of strong complicity between the parents and the baby. You can then buy a package with different bath products that will take good care of the baby's skin, his hair… Here too, it is very much important to look carefully to the products components, as the baby's skin is delicate. Do not hesitate to ask professionals' advices. This gift will be very much appreciated from the parents and the baby.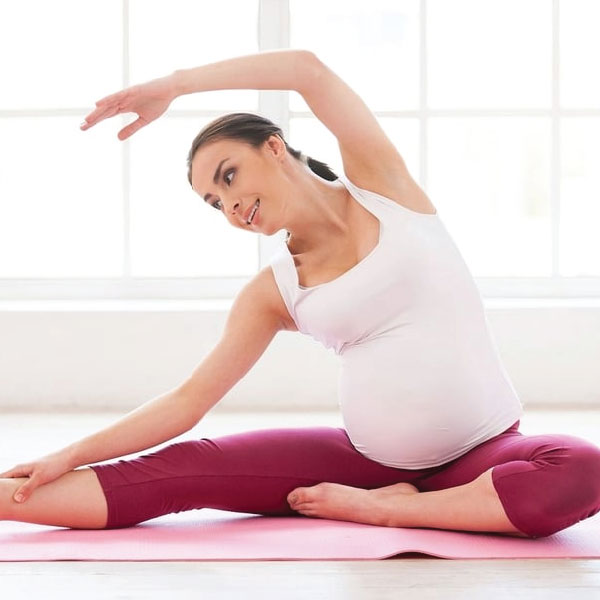 Bath games
When the baby is awake, the bath will be such an amusing and pleasant time. The bath games are a good idea; they will help the parents to amuse the baby while washing his hair. Floating animals, boats, you will find many options to make your choice and please this little boy. The parents will also like this present that will contributes to create complicity during the bath time.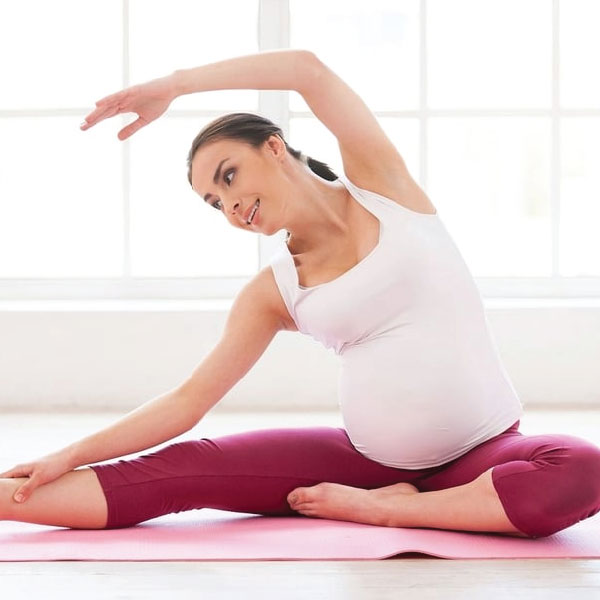 Bath towel – Bathrobe
If the bath is a good and appreciated moment, the time to get out is more complicated especially when the baby is a little older and love to play inside. You can pick a gift that will be very much useful at that particular moment though. We definitely love the bathrobe with an animal design on the hood. Parents fancy them and love to take picture of their new-born inside it. This will be a useful and funny gift.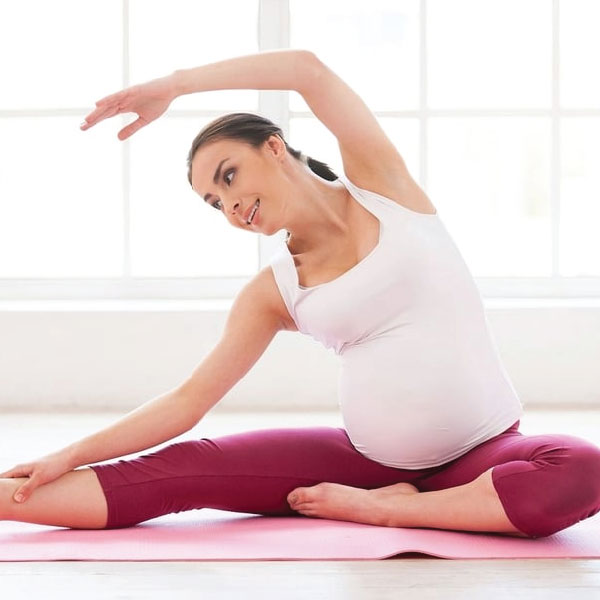 Bath towel – Bathrobe
If the bath is a good and appreciated moment, the time to get out is more complicated especially when the baby is a little older and love to play inside. You can pick a gift that will be very much useful at that particular moment though. We definitely love the bathrobe with an animal design on the hood. Parents fancy them and love to take picture of their new-born inside it. This will be a useful and funny gift.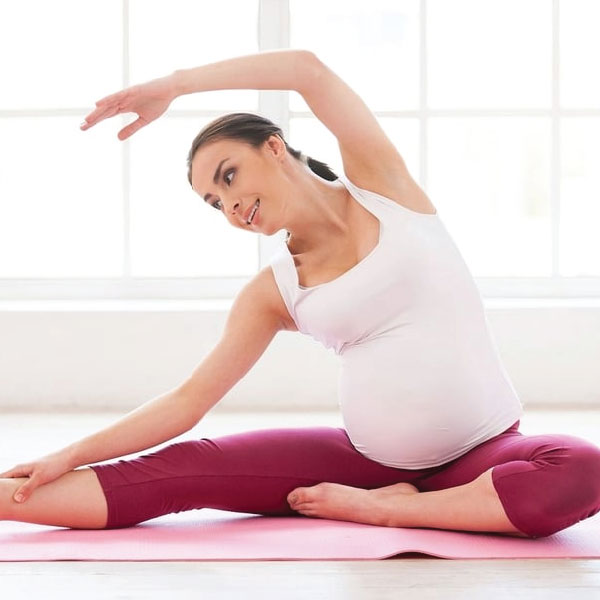 Birth shooting
If your wish is to offer a symbolic gift, the birth shooting is the perfect choice. Parents will be allowed to capture first moments of their newborn: his little feet, his hands, his face, his little size… they will be charmed. Professional photographer will help them to create an atmosphere to take unique pictures they will keep their whole life. They can shoot their first family portrait, such an emotional moment. Those pictures can be printed and sent to the family and relatives to share their new happiness.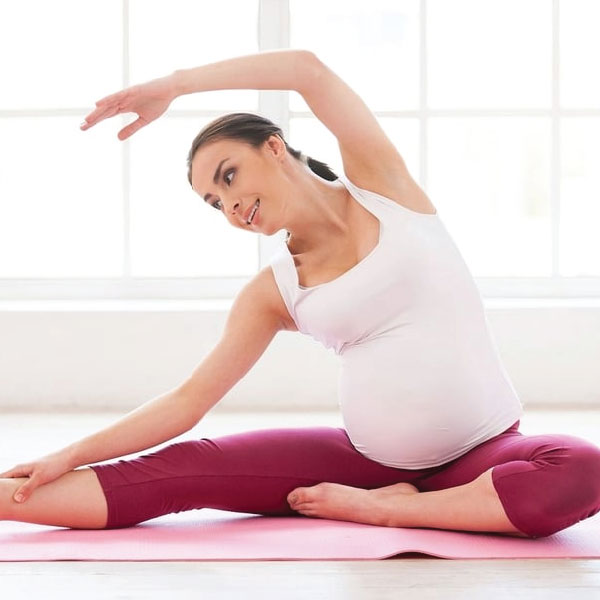 Health book cover
Here is an original gift idea, which we hardly think about. The health book is one of the most important stuff to follow baby's growth and his health. But you will have to admit that it is not so beautiful. You can buy a cover to make it prettier though. So many models exist, you will find one: coloured, with patterns, animals… it is your job to find the one the parents will appreciate. If you already know the baby's name, you can even customise it with his name.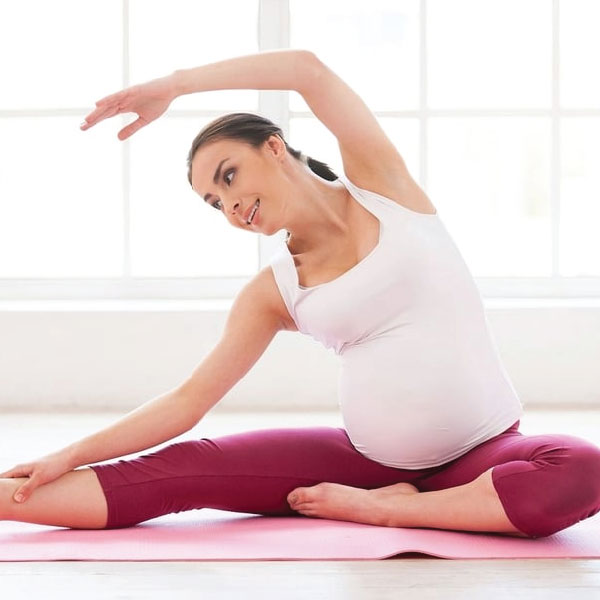 A dummy fastener
A dummy fastener is a useful gift that the parents love because it avoids them to look for the dummy everywhere while the baby's crying. This present is then a very nice idea, which will permit to attach the dummy and avoid it to fall down and get dirty. Originals and trendy models exist that will please the future parents. You can even buy ones that will match the outfits, they will be useful during many years.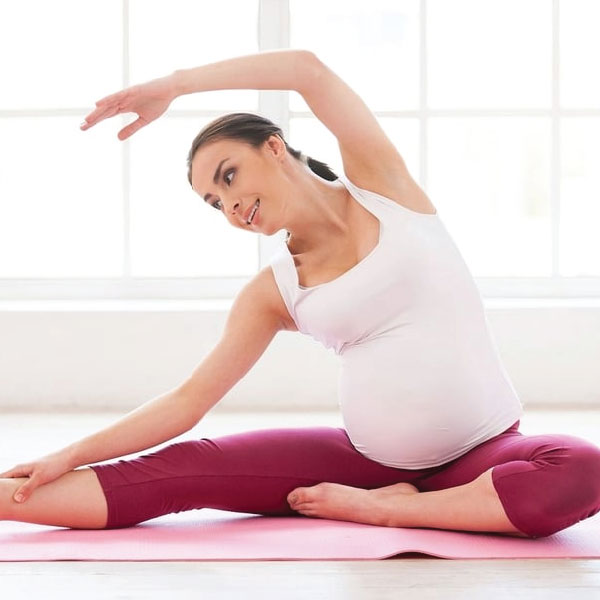 A dummy fastener
A dummy fastener is a useful gift that the parents love because it avoids them to look for the dummy everywhere while the baby's crying. This present is then a very nice idea, which will permit to attach the dummy and avoid it to fall down and get dirty. Originals and trendy models exist that will please the future parents. You can even buy ones that will match the outfits, they will be useful during many years.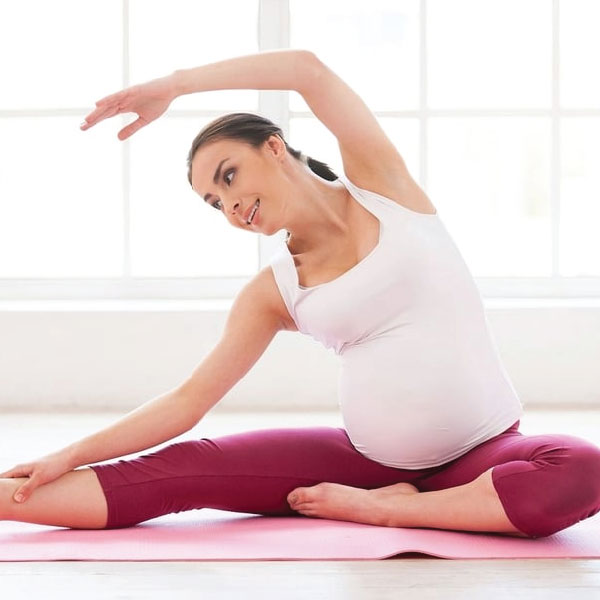 Sleeping bag
Sleeping bag, romper bag… whatever the name, this birth gift is a must have. It is a softness cocoon very much helpful for the parents. This kind of a sleeping bag will helps the baby to sleep safely and will keep him warm. Actually, it is possible to use it from the birth. Be careful though; pick the size that corresponds to the baby's age to respect the safety risk (especially the size of the straps). With colours, patterns, or with the baby's name printed… the sleeping bag is a very beautiful gift.
Baby shower gifts for twins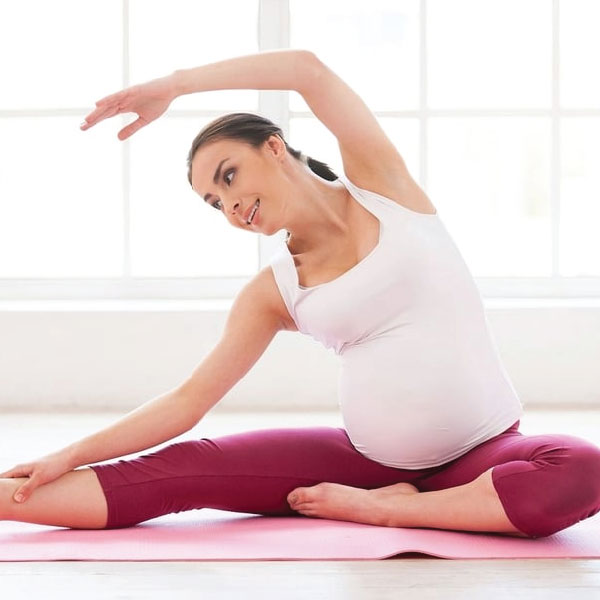 Twins stroller
It is a whole different organisation when you have twins. This is why, here is a gift that will anticipate those new needs: a stroller. It is absolutely certain that you will make the parents happy with this present. You can organise a kitty with several persons to offer a beautiful pushchair, this will help the parents a lot. Pushchair, umbrella type stroller, vintage or design… There is a large choice. You are afraid to make the wrong choice? Offer them a coupon so that they can choose the best models regarding their needs.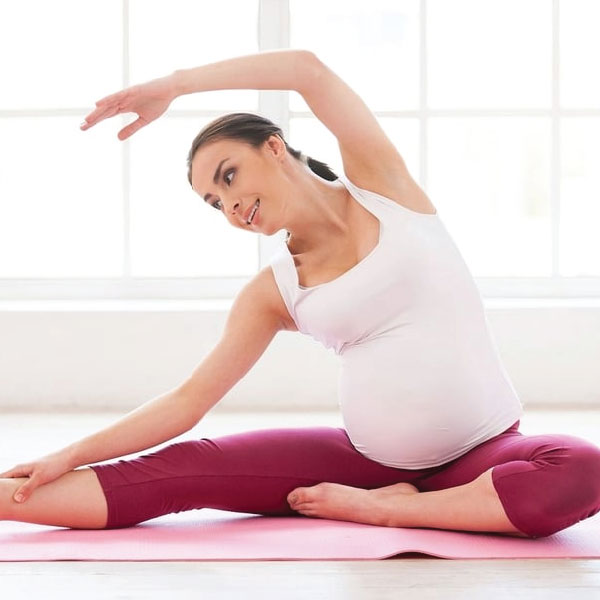 A pack with 2 dummies and 2 bibs
This is an idea that will always fit. Bibs and dummies are essential, and when it comes to twins, you need more of them. You cannot count actually the number of bibs a parent will use in one day to protect the baby's outfits. So do not hesitate to take a pack with several models. The best? Offer coordinated dummies and bibs for the both babies. Parents will be seduced.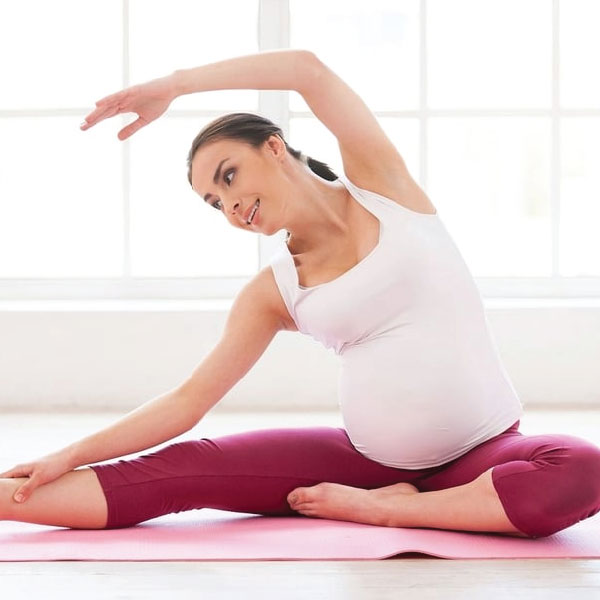 Matching outfits
There is nothing as cute as twins wearing matching outfits. These clothes will drive the parents to the inevitable issue: how do you recognize them? Except if it's a boy and a girl of course. This gift will surely satisfy the parents who will imagine themselves with their adorable babies. You can find on Internet or in shops beautiful and trendy collections that will surely being appreciated.
25 baby shower gifts ideas for the guests
We've been listed at the beginning of this guide plenty of baby shower gifts for the parents, and for the baby. But, what about gift ideas for guests? Again, it is not that simple to find an original and nice idea to thanks your guests for their attention. Below, find our complete list of presents ideas: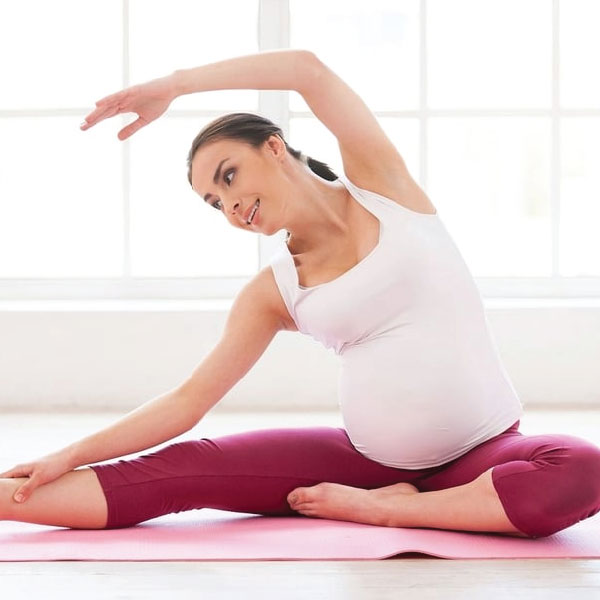 Key ring with a little pram or baby bottle
A baby shower is a good occasion to share a wonderful moment with your friends but also to thank them about their attention with a little theme gift like a key ring. Useful and practical, it will make your guests smile and will mark this nice day you spent together. A key ring with a little pram or baby bottle is perfect for this. If you have chosen a theme for your baby shower, the key ring can be in relation to it.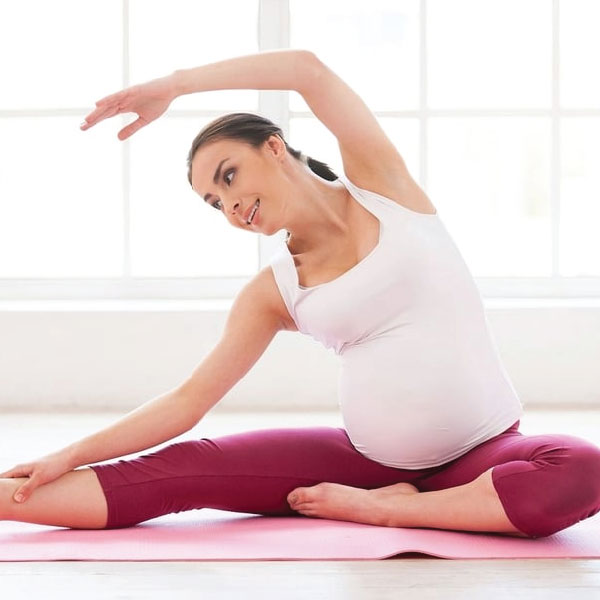 Candies or chocolate in a blue or pink bag (regarding the gender)
Sweeties are always appreciated by guests, therefore why not preparing little bags with candies or chocolate inside. If you want to reveal the sex of your baby at this occasion, you can choose a bag in relation to it: pink for a girl, blue for a boy. Your guests will be charmed by your gesture, but they will also be happy to learn that this is a boy or a girl. If you prefer to keep this secret, chose a neutral colour, or a pattern in relation to the chosen decoration theme.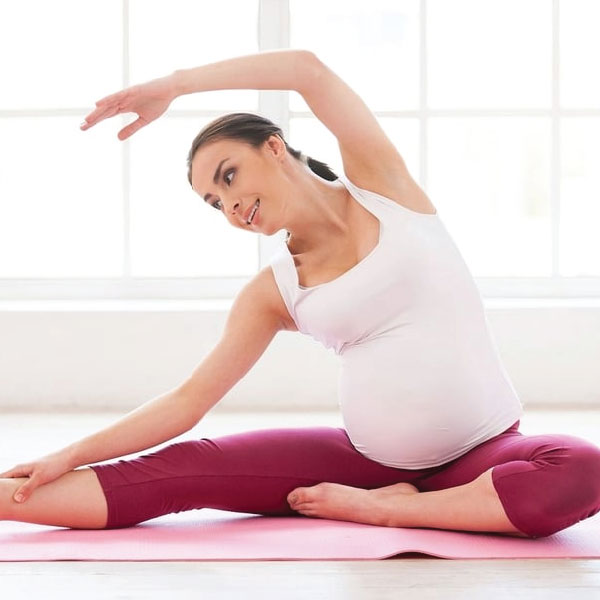 A message tote bag "it's a girl" or "it's a boy"
A tote bag is a useful gift that everyone needs. Your guests will be able to use it in plenty of daily occasions. This is a very good idea though. You can customize it with a quote, or to reveal your baby' sex with a colour or printing "it's a girl". They will be touched by your gesture. On Internet, you will find many tote bag makers to help in your choice.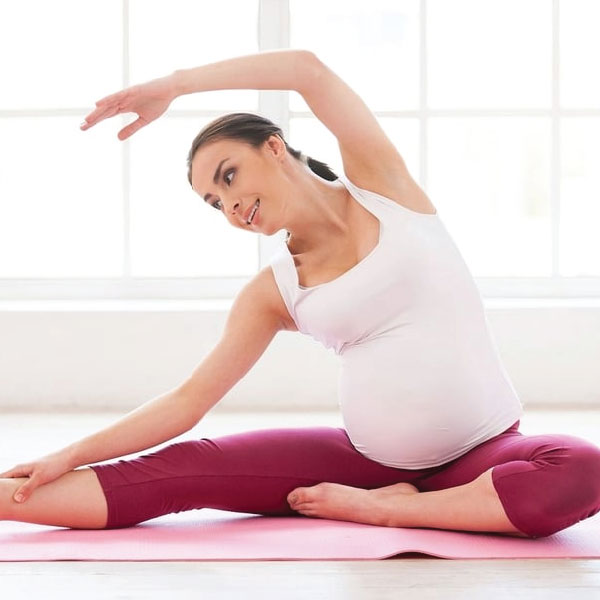 Scratch card to announce baby's sex
It's a trend more and more visible: you can announce your baby's sex with a scratch card. It is a card that you customised with a message like "It's a boy" or with pictures such as a blue baby bottle to reveal the sex. We love very much this idea because it sounds like a little surprise that your guests will fancy.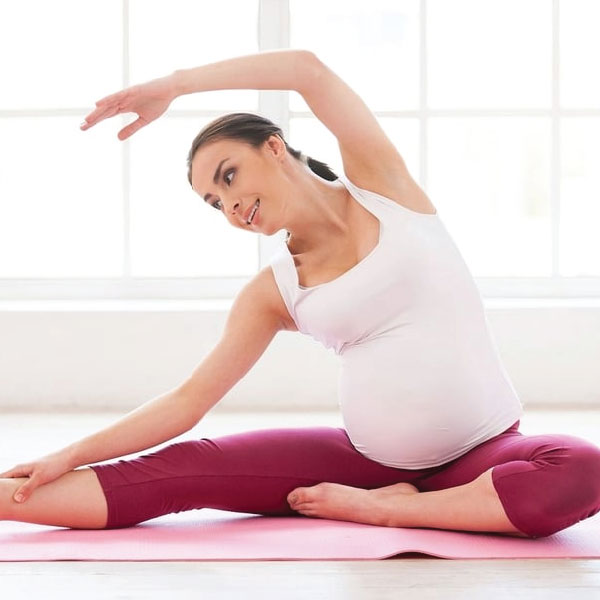 A ribbon bracelet with "love baby" or any other message written on it
This is another goodies idea that we fancy a lot: a bracelet made by a coloured ribbon with a message printing on it. There are many designers, you will have no difficulty to find your own. You will have the opportunity to personalise it with a quote, or a message in relation with your event. It is definitely a nice attention that everyone will appreciate. If you expect your guests to wear it daily, we recommend a neutral colour with a lovely quote in relation with Love.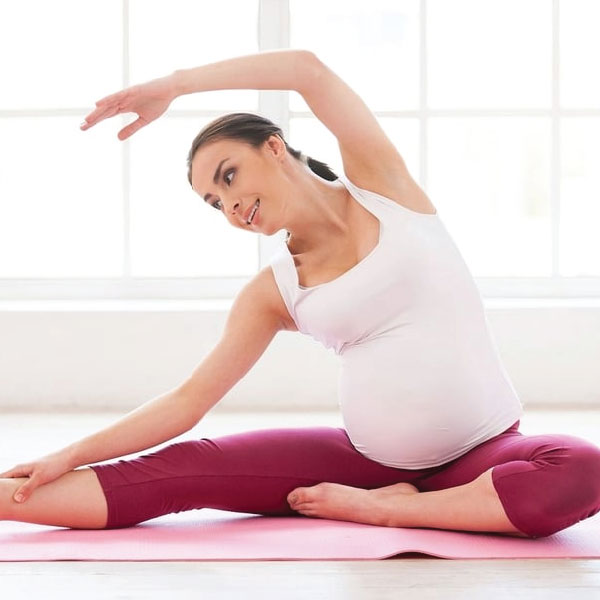 Illustration card of the baby
We all love stationery; you can offer though an illustrated card with a baby for instance. This could be the occasion to announce the sex or to quote something in relation to your pregnancy. It is a symbolic gift that always makes happy. You can choose existing models, or you can ask an illustrator to work with you on it. It would be more personal.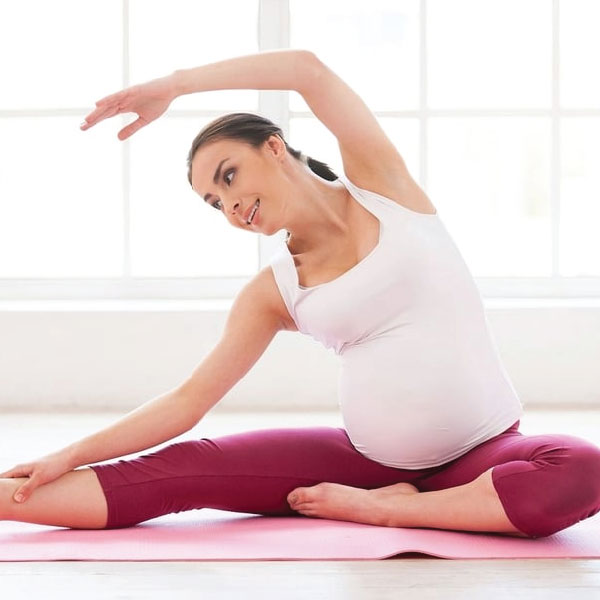 A magnet to remember this day or to announce the sex
Accessories are always a good choice to make gifts. We fancy a lot the magnets' idea that your guests will have the chance to use back home. This stuff will be a good souvenir of your day together. You can also use it to announce the sex of the baby. It is original, and your guests won't see that coming. If you prefer to keep this for you, you will also find plenty of neutral ones, which will also be appreciated.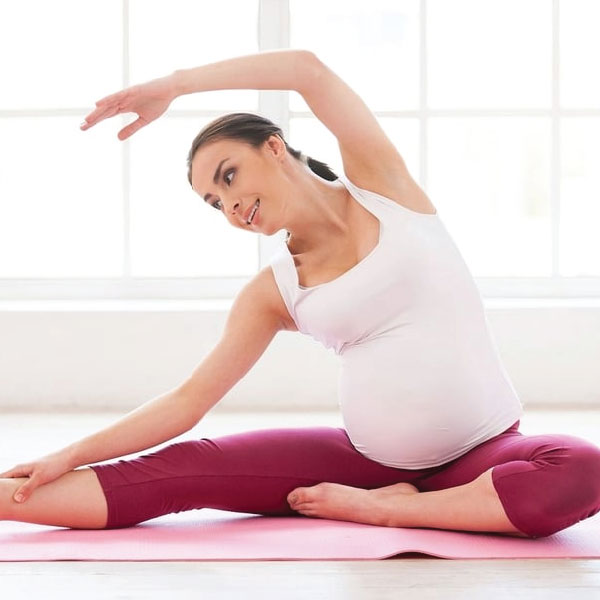 A pocket mirror
Essential accessorize in all women handbag, the pocket mirror is the best gift to please them. You can find them in shops or on Internet, you can decide to choose them in relation with your day theme, or to choose personalised ones for each of your guests. If you want to reveal information on your baby, you can also customise it with the chosen name, or pick a colour to announce the sex.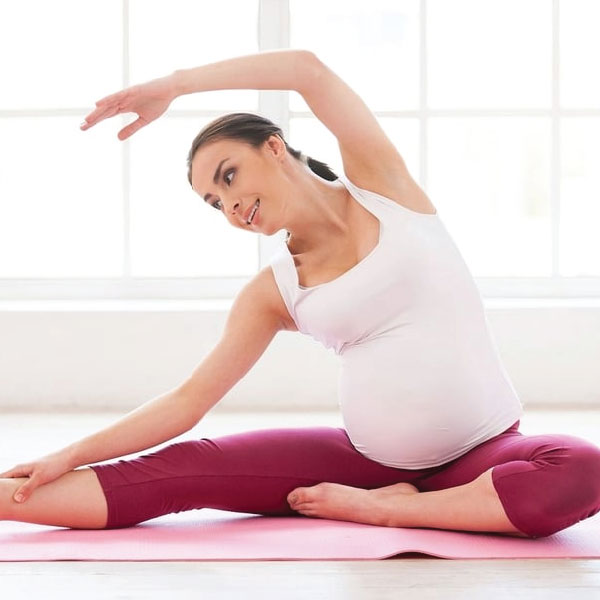 A little candle with a customised sign
This is a gift for the people who love cocooning moments: a TV show, a blanket, a cup of tea… and a candle to create an easy-going and quiet atmosphere. You can find website where you will find different smells and the possibility to customize the sign. You might write something personalised like your favourite quote for instance. If you like DIY products, you can try a 100% home made confection.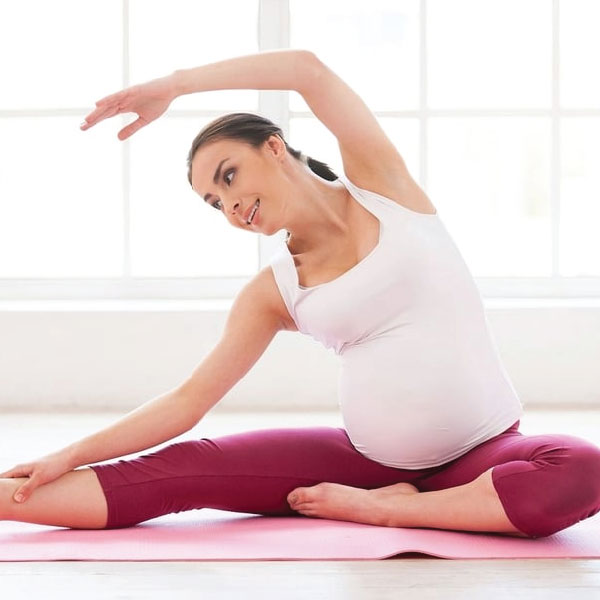 A seeds pot
We adore this little gift, simply because it is symbolic. Imagine a little pot, with seeds to grow nice flowers or plants. This reminds the baby's growth. You can find package to offer, or you can do it yourself buying each stuff separately. Our advice is to add a message to hang from the pot or from the seeds bag.
Our little advises :
If the baby shower is organised for a mum who already has one or more kids, there is a good chance that she's got all the equipment for a baby. In this case, you might consider a gift for the mum to be herself.
As you may have noticed, there are so many possibilities. Of course, our list is non exhaustive. We hope that it helped you though. If it has, do not hesitate to share it with us on Facebook, by emailing us, or any other way.
If you have other ideas, we are more than interested to hear it. We actually add new ideas anytime we have new ones, so that our list is as complete as possible.

Secure payment
CB | Paypal


Quick delivery
neat shipment with tracking number
4 to 6 days

Customer service at your service
Mail | Chat

Neat packaging
Special attention to your shipment