Angel Caller, More than a tradition, a real jewel for pregnant women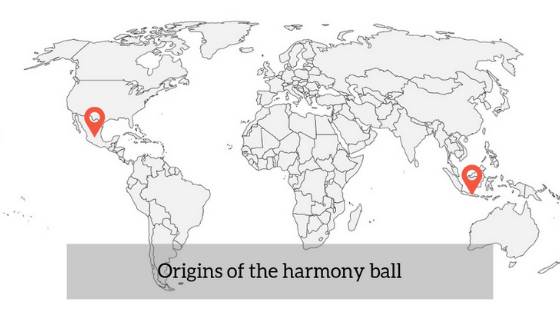 The angel caller is a tradition that comes from far away: Bali and Mexico. In addition to coming from far away, the tradition also goes back thousands of years when Balinese women wore this jewel in order to protect their unborn baby from dark spirits.
This beautiful jewel for pregnant woman emits a soft and discreet sound when it is placed against a surface (the hand, the belly of the future mom) and apeases baby in an instant.
The expression Angel Caller comes from the Spanish "Llamador de Angeles", this is what was called the harmony ball in the Mayan tradition.
In this tradition, the pregnancy necklace was the protection of the baby but also a protection for the future mom. The mom to be, who proudly wore this jewel around her neck with the ball that reached the belly and therefore the baby, was protected from all dark spirits.
At the moment of birth, the gentle sound of the ball also has calming effects for the baby, who recognizes this delicate sound and immediately calms down.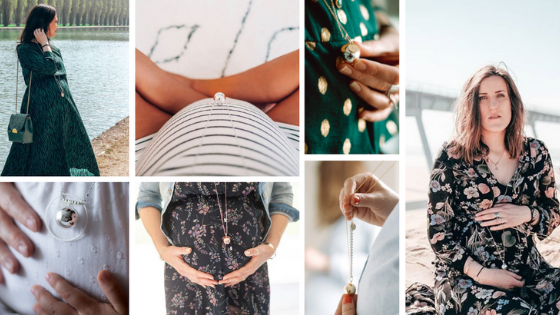 The angel caller can be worn throughout the pregnancy but it is especially from the 20th week of pregnancy that it can be interesting since the hearing of the baby develops and will thus accustom him to this sweet sound. But the jewelry of pregnant woman can be worn throughout the pregnancy and even well before the 20th week since it is a jewel and it will embellish your pretty round belly.
The delicate sound of the ball soothes the baby, helps him to fall asleep or to calm down so we recommend the insertion of the ball in a teddy or a blanket that the baby can keep close to him throughout his awakening. He will bring appeasement and as its name indicates it will be able to call the angels to be calm and relaxed.